Keywords Suggestion Tool
Enter your keyword
What is

Keyword Suggestion Tool

?
In digital marketing is depends upon keywords and keywords are reserved words. But when we start target one keywords there are same sub-keywords also search on the internet. We don't have an idea about them how many sub-keywords are searched corresponding to a single keyword. In a technical person have knowledge about them but a non-technical person has no idea. So this small seo keywords tool is used for a suggestion for you many sub keywords.  Getting keyword suggestions very important for optimizing your Pay Per Click blogs and campaigns. Single phrases and words should be added that are derivatives of base term. Commercial suggestions are also included. Pick that suggestion which is most suitable and better for you.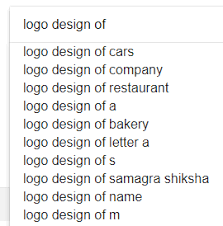 The Keyword Suggestions tool we are offering will help you to find long tail keywords; the kind that you should be prioritizing. The tool is very crucial considering how extremely tough it is to target with small keywords. The tool will prove to be critical to the success and growth of any modern day website because web users normally type in at least four to five words in their search query. This means if you target just the right long tail keyword, your search ranking will experience a needed boost. This is what the Keywords Suggestions tool does for you!
The following are additional tools you can use to better the keywords in your content:
• Keyword Density Checker- This is a free tool that identifies the mistakes you've made in relation to the number of keywords you've inserted in an article.
• Keyword Position Checker- This tool is used to check the positioning of major keywords in a webpage to determine whether it is helpful to your website. It will assist you to ideally position keywords so as to improve your search engine rank.